MARINA DI CAMPO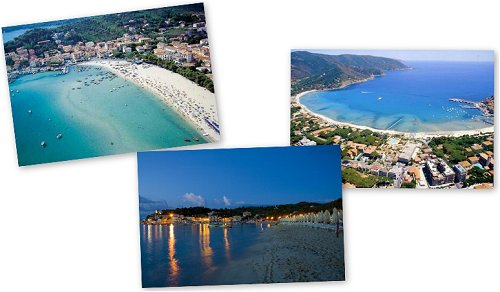 Placed in a lovely corner of the beautiful south-west coast, Marina di Campo, with its 1.4 Kms long white sand beach, is considered to be the heart of Elba isle, because it offers to its guests a pleasant holiday on the beach as well as lots of different entertainments before and after the sun-set. The unique landscape, ranging from blue water beaches to green mountains, along with many other attractions for tourists, make this area one of the most visited of the island.

Activities: aquatic sports, boat hire, boat trips, hiking, tennis, go-kart, pubs, disco-clubs etc.

In town: shops, restaurants, bars, banks, post office, chemist's, children playground, etc.

Some beaches easy to reach: Galenzana, Fonza (on foot or by boat), Colle Palombaia, Cavoli, Seccheto, Fetovaia (by car or bus).